Membership of the Australia Pacific Islands Business Council
Thank you for your interest. Please complete and submit this form below and we will get back to you shortly.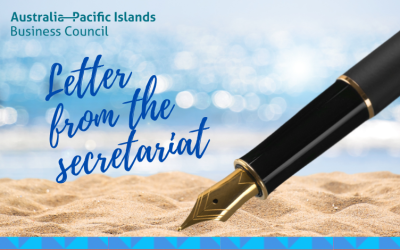 Sep 12, 2023 | Blog, Cook Islands, Events, Pacific, Samoa, Solomon Islands, Tonga, Vanuatu
Dear Members, We've been having a busy few months at the Business Councils' secretariat office, with two major...
read more