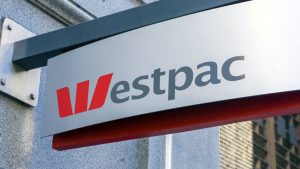 In a significant development, Westpac has officially concluded its sales process for its Pacific banking businesses and has decided to retain ownership of Westpac Fiji and Westpac Bank PNG Limited. This strategic decision reflects Westpac's commitment to support local businesses, enhance digital and service capabilities for customers, and continue vital community programs focusing on financial literacy and education.
The decision to maintain a presence in the South Pacific aligns with the Australian federal government's desire to see Australian companies play a pivotal role in the region. The Australian Financial Review reports that Westpac communicated this decision to the ASX, stating that it intends to increase its investment in the subsidiaries of Westpac Bank PNG and Westpac Fiji.
This development follows a significant setback two years ago when a $420 million sale of Westpac's Papua New Guinea bank to Kina Securities was rejected by the competition regulator in Papua New Guinea. The decision to block the sale was based on concerns that it would "limit national economic progress."
Since then, Westpac explored alternative buyers for the banks, including French bank BRED-Banque Populaire and PNG institutions NasFund and Credit Corp. More recently, the Fiji National Provident Fund engaged in negotiations to acquire the banks.
Over the past year, Westpac received indications from the Australian government that it is desirable to maintain its operations in the Pacific, especially as China's interests and influence in the region continue to grow.
Westpac's decision to keep its operations in the Pacific is consistent with Australia's efforts to strengthen ties with the Pacific nations, as demonstrated by a 2019 economic co-operation agreement with China involving 10 Pacific nations, including Fiji and PNG. Westpac acknowledges its role in providing stability and trust as a financial partner in the Pacific region.
Westpac Institutional Bank head Anthony Miller expressed optimism about the commercial opportunities in PNG and Fiji. He emphasized Westpac's commitment to investing in Pacific banking, supporting local businesses, improving digital services, strengthening risk management, and promoting financial literacy and education programs. A new brand campaign will be launched to affirm Westpac's commitment to the region.
This decision marks a significant shift from 2021 when Westpac CEO Peter King had suggested the possibility of scaling down the business or seeking an exit. Westpac's operations in the Pacific will be led by Damien MacRae, the managing director of the Pacific Bank, along with Shane Smith and Brett Hooker, who serve as the chief executives in Fiji and PNG.